best wedding planner lyon
The best wedding planner
in Lyon
That's it, you said yes! The big day is approaching at full speed. Fortunately, you have chosen to work with a specialist to help you organize your wedding. But what is the best wedding planner in Lyon?
Pioneer agency of its kind, founded in 2013 by an event professional, we present on this page our offer and all the benefits it can provide you.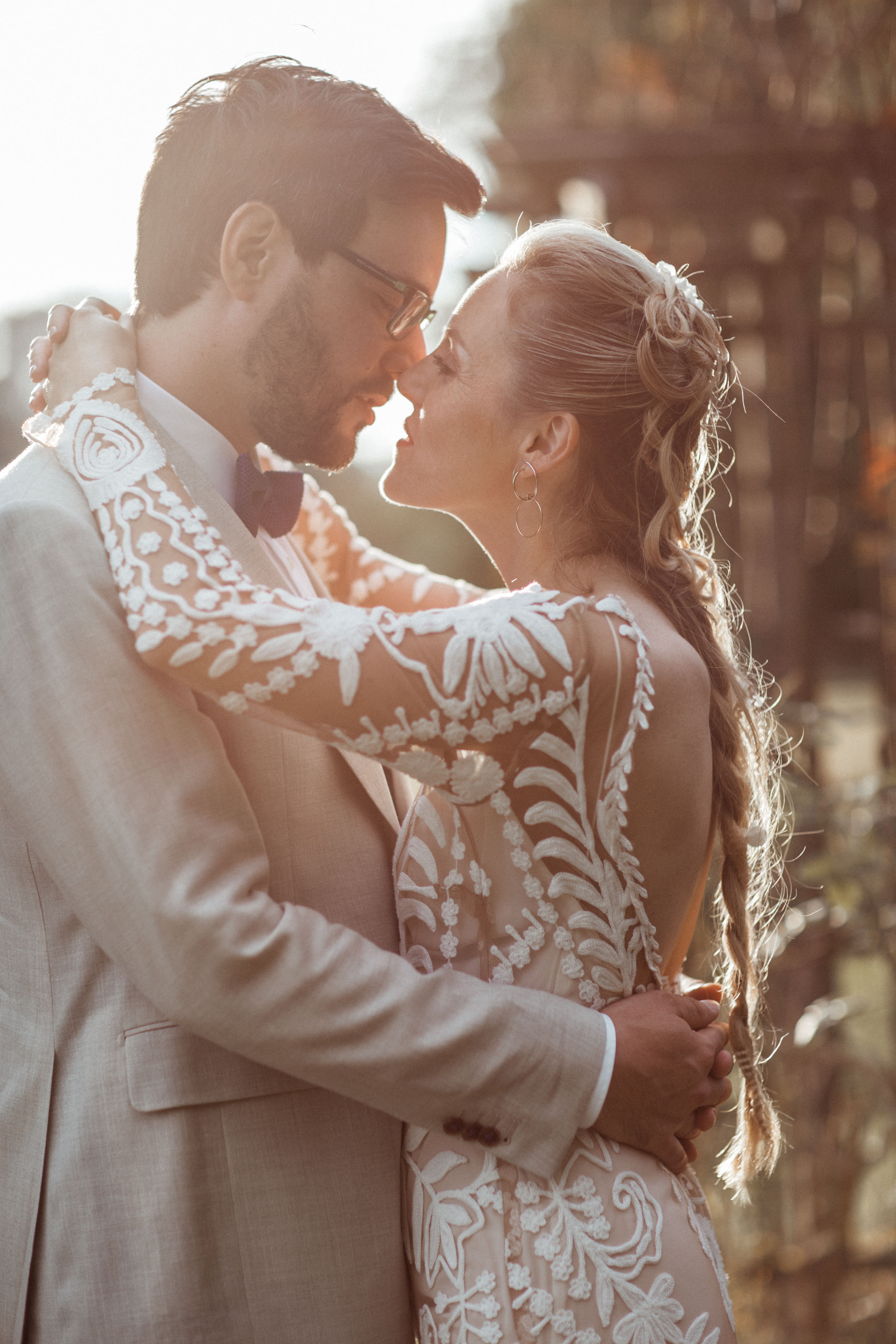 We offer several formulas in Lyon
A wedding planner is a service provider who accompanies you in the organization of your wedding. He coordinates the various participants (caterer, DJ, florist, photographer…) and helps you budget your wedding. This last point is far from negligible. The best wedding planner is the one who can save you money, thanks to his negotiation skills and his important network of professionals.
Because you do not all have the same needs, our Lyon agency offers three different formulas:
Package "A la folie
The most popular package , this service allows us to put all our expertise at your service. We organize your wedding from A to Z, you only have to confirm or deny our proposals. Our offer is 100% customized. We put you in contact with the best specialists according to your profile. For example, if you are vegetarian, we will put you in contact with a caterer recognized in this category.
Are you stressed by a looming deadline, or do you want such an important event to be done professionally? This is the most worry-free choice you can make. Present until the end, we will be there on D-day to coordinate the providers. From setting up the decor to welcoming guests, we will be on all fronts. You will be able to fully concentrate on the unique moments you will spend with your other half!
Package "Beaucoup"
You wish to remain autonomous in the preparation of your wedding? This light package allows you to enjoy the best of a wedding planner, while giving you the freedom you need.
During the preparation of your wedding, we will direct you to three providers. Once you have made your choice, we will follow up on your wedding with you. And during the D-day, we will be present at your side to organize everything, from 10 am to the opening of the ball. This proposal is not limited: we can provide customized support according to your level of requirement.
Package "Un peu"
Do you want to organize your entire wedding but be free of all worries during the big day? This formula is specially designed for you.
Let us carry you along with our unfailing rigor! The coordination of the providers on site will be our business. Experienced in all types of events, we are able to offer you a perfectly calibrated evening, without you having to pay attention to its organization.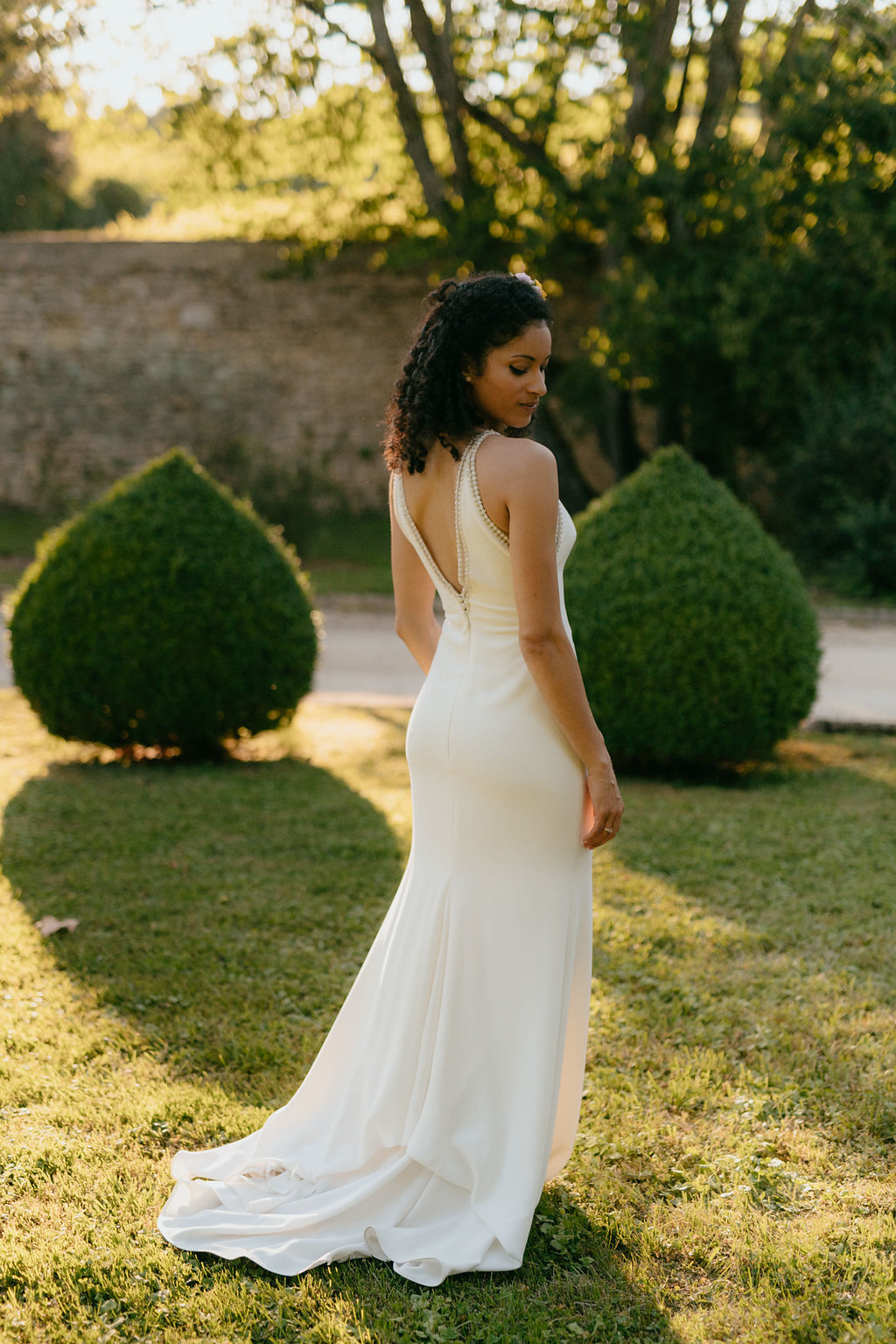 Choose the best wedding planner in Lyon
A wedding planner can make your day magical. Thanks to him, you are relieved of all stress and keep only the good memories of your wedding. But the experience can turn into a nightmare if you meet the wrong person. By calling on our services, you are sure to work with one of the best wedding planners in the Lyon area. Our customers' rave reviews on Google are proof of this!
What makes a good wedding planner different from a lesser one? Rigor in organization and the ability to improvise are very important. Empathy as well: in order to offer you a service that is true to yourself, we must understand your personality. Finally, the address book is of paramount importance. The best wedding planner knows the best providers. And thanks to our long collaboration with these stakeholders, we can more easily negotiate prices
Our team is composed exclusively of experienced professionals. Each of our members has already organized more than a hundred weddings, but also a whole range of events: company seminars, trade shows, grand anniversaries… Thanks to this, we have enough experience to be prepared for all situations.
Learn more about our wedding planning agency
The D Day agency was founded in 2013 by Elodie Bansard, an event professional. Now present all over France, our wedding planners have an important repertoire of providers and a long experience in the organization of this type of event.
This allows us to offer you a wedding at the right price, in Lyon or elsewhere. Of course, price is not everything. Our credo? To serve you a completely personalized event, according to your desires and your needs. Follow our advice in all the steps of the preparation of the most beautiful day of your life! For example, we help you find a reception hall that is fully adapted to the theme you wish to give to your wedding.
Our little extra asset? We are experts inorganizing secular ceremonies. We help you prepare for this moment to make it memorable and unique. We can even officiate the ceremony! Thanks to our best practices, this will be a key moment of your wedding… Because there is no better moment to convey with emotion the commitment of your life.
Proximity and listening are our key words. Coupled with a sharp sense of organization, our wedding planners give their best to make your wedding unforgettable. Trust us, like so many other clients in Lyon!